The U.S. Embassy in Somalia has expressed serious concern regarding a security incident at the Diplomat Freight Service (DFS) camp on May 17. In an official letter, the embassy called for disciplinary measures against those responsible for the incident.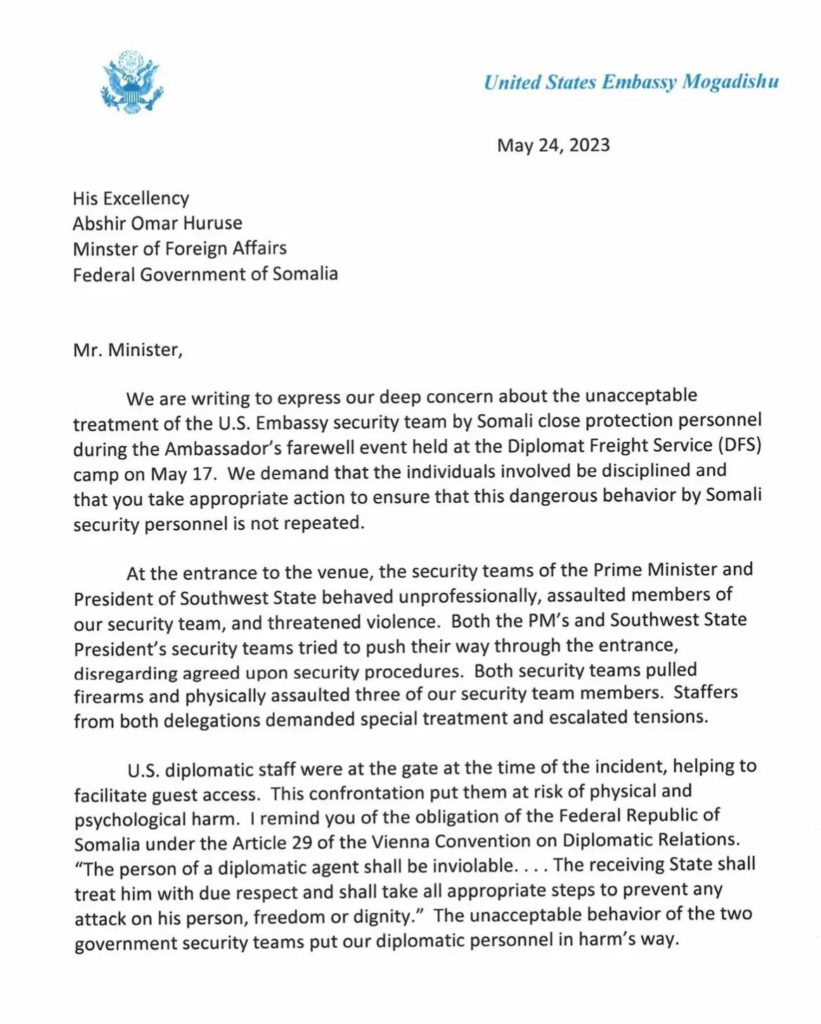 The letter, signed by Tim Trinkle, the current interim Chargé d'affaires of the U.S. Embassy in Somalia, described the behavior of Somali security personnel as "dangerous." It outlined that members of the U.S. Embassy's security team were assaulted and threatened by the security teams of the Prime Minister and the President of Southwest State. The security teams forcefully entered the venue, disregarding agreed-upon procedures, resulting in physical altercations and pulled firearms against three embassy security members.
Highlighting the Vienna Convention on Diplomatic Relations, the letter reminded the Federal Republic of Somalia of its obligation to treat diplomatic agents with respect and ensure their safety and added that the The U.S. Embassy possesses video evidence of the incident, which it is willing to share with Somali authorities.
The incident raises concerns about the overall security situation in Somalia. The response from the Federal Government of Somalia regarding the embassy's demand for disciplinary action remains unclear.
The U.S. Embassy reiterated its commitment to maintaining a strong and mutually respectful diplomatic relationship with Somalia. It urged the Somali government to take prompt action to address the incident, prevent its recurrence, and ensure the safety of all diplomatic personnel in the country.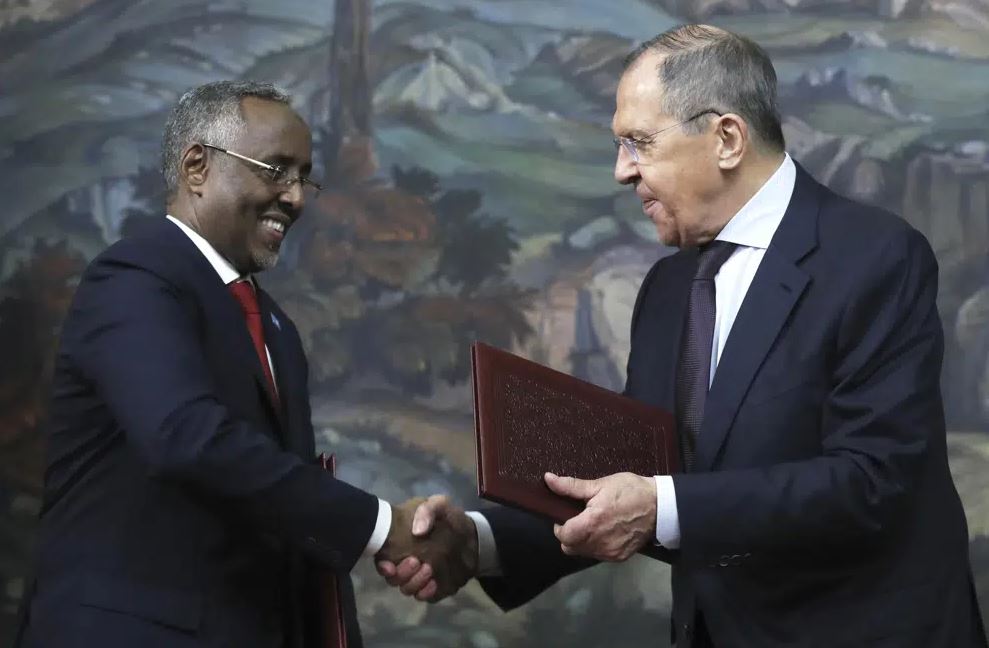 In a development that further accentuates the shifting dynamics in the strategic horn of Africa, Russia's foreign minister, Sergey Lavrov, has announced Russia's willingness to provide military equipment to Somalia's army in their ongoing fight against terrorism. This revelation comes as the United States grapples with diminishing influence in the region, highlighting Russia's growing engagement in the African continent. The offer not only underscores Russia's expanding interests but also positions it as a viable alternative partner to the West, including the United States, in nations affected by conflicts.